January Book Haul
Wow! Can you believe I'm actually updating more than once a week?! I'm going to try and update at least twice a week (hopefully Sundays and Wednesdays) for a while. I have a lot to say about a lot of things so I hope you're ready.
Anyway, these are just a few books I've bought recently that I'm very excited to read. Let me know in the comments what books you've bought recently and if you have any suggestions.
Marly's Ghost
by David Levithan and illustrated by Brian Selznick
Back of the book blurb:
When Ben's girlfriend, Marly, dies, he feels his life is over. What could possibly matter now when Marly is gone? So when Valentine's Day approaches, it makes sense that this day that was once so meaningful to Ben leaves him feeling bitter and hollow. But then Marly arrives—or at least her ghost does—along with three other spirits. Now Ben must take a painful journey through Valentine's Day past, present, and future; and what he discovers will change him forever.
So basically, I saw this book about a year ago on someone's Bookstagram and why it took me forever to finally buy it? Who knows? It basically sounds like the Valentine's Day version of A Christmas Carol and that's right up my alley. Plus, that COVER!!!!! I don't think I'll get over it. It's so beautiful, especially in person. Definitely excited to read this, especially since Valentine's Day is in less than a month.
Manwhore
by Katy Evans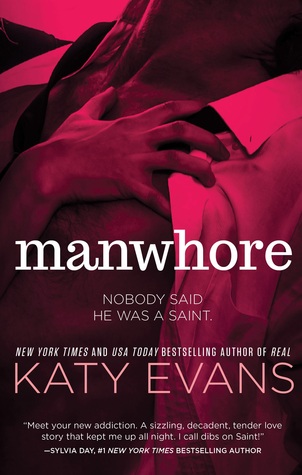 Back of the book blurb:
This is the story I've been waiting for all my life, and its name is Malcolm Kyle Preston Logan Saint. Don't be fooled by that last name, though. There's nothing holy about the man except the hell his parties raise. The hottest entrepreneur Chicago has ever known, he's a man with too much money to spend and too many women vying for his attention.


Mysterious. Privileged. Legendary. His entire life he's been surrounded by the press as they did for tidbits to see if his fairy-tale life is for real or all mirrors and social media lies. Since he hit the scene, his secrets have been his and his alone to keep. And that's where I come in.


Assigned to investigate Saint and reveal his elusive personality, I'm determined to make him the story that will change my career.


But I never imagined he would change my life. Bit by bit, I start to wonder if I'm the one discovering him…or if he's discovering me.
LORD JESUS, IT'S A FIRE! I saw the sequel to this at Barnes & Noble last semester and like I keep saying, it was a terrible semester so I never got around to buying it, but I finally did and I cannot wait to read this. As you all know, I have SUCH a thing for the players. Only in theory, of course. And this guy seems like the douchiest of douchebags. I mean who has three middle names? I can already tell I'm going to love to hate him and hate to love him.
Dangerous Lies
by Becca Fitzpatrick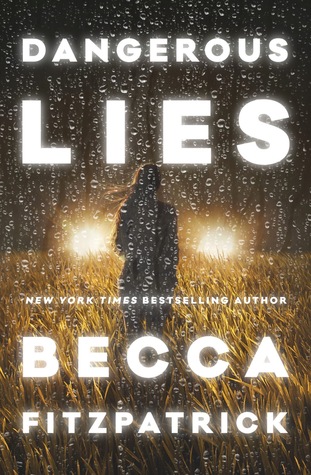 Back of the book blurb:
Stella Gordon's life is a lie. She does not belong in Thunder Basin, Nebraska. As the star witness in a murder trial against a drug dealer, Stella is now in the Witness Protection Program. The small-town locals can never know who she really is. Not even Chet Falconer, the one boy who makes her want to reveal her true self. She knows that telling the truth will only bring violence to this safe haven.


Despite how hard Stella tries to stay under the radar, danger is fast approaching. Criminals have a way of getting rid of witnesses, and Stella may have made the one mistake that could lead the cold-blooded men hunting for her right to her doorstep.
I'm not sure what it is about Becca Fitzpatrick and having her love interests as criminals but I am so here for it that it hurts. I loved Black Ice, which also featured a criminal love interest and while I did have problems with that book, mainly due to the misogyny that stifles the pages, Fitzpatrick is one helluva writer. Her stories suck me in so fast. I need to read hush, hush but I just haven't gotten around to it.
The Distance From Me to You
by Marina Gessner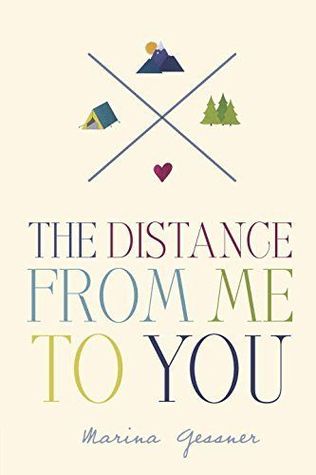 Back of the book blurb:
McKenna Berney is a lucky girl. She has a loving family and has been accepted to college for the fall. But McKenna has a different goal in mind: much to the chagrin of her parents, she defers her college acceptance to hike the Appalachian Trail from Maine to Georgia with her best friend. And when her friend backs out, McKenna is determined to go through with the dangerous trip on her own. While on the Trail, she meets Sam. Having skipped out on an abusive dad and quit school, Sam has found a brief respite on the Trail, where everyone's a drifter, at least temporarily.
Despite lives headed in opposite directions, McKenna and Sam fall in love on an emotionally charged journey of dizzying highs and devastating lows. When their punch-drunk love leads them off the trail, McKenna has to persevere in a way she never thought possible to beat the odds or risk both their lives.
Again with the beautiful covers. Thank you to whomever designed that, because, wow, A+ job! The blurb reminds me of No Place to Fall by Jaye Robin Brown. They both have scenes that take place on the Appalachian Trail and I loved No Place to Fall so I'm super excited for this.
Sweet Thing
by Renée Carlino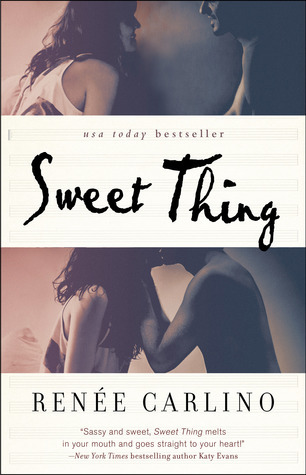 Back of the book blurb:
Mia Kelly thinks she has it all figured out. She's an Ivy League graduate, a classically trained pianist, and the beloved daughter of a sensible mother and offbeat father. Yet Mia has been stalling since graduation, torn between putting her business degree to use and exploring music, her true love.
When her father unexpectedly dies, she decides to pick up the threads of his life while she figures out her own. Uprooting herself from Ann Arbor to New York City, Mia takes over her father's cafe, a treasured neighborhood institution that plays host to undiscovered musicians and artists. She's denied herself the thrilling and unpredictable life of a musician, but a chance encounter with Will, a sweet, gorgeous, and charming guitarist, offers her a glimpse of what could be. When Will becomes her friend and then her roommate, she does everything in her power to suppress her passions—for him, for music—but her father's legacy slowly opens her heart to the possibility of something more.
A "heartbreaking and romantic" (Aestas Book Blog) debut, Sweet Thing explores the intensity and complexities of first love and self-discovery.
I've never read Renée Carlino before and I'm hoping I'll love her! The premise sounds so amazing and the cover is so beautiful and ugh. Plus, it's published by Atria Paperback and I don't think I've read something from there that I didn't like. Honestly, this list is just SO FULL OF BOOKS WITH SUCH POTENTIAL. I can already feel the happy, and probably sad, tears coming on. BRING IT ON!!!
Come Back to Me
by Mila Gray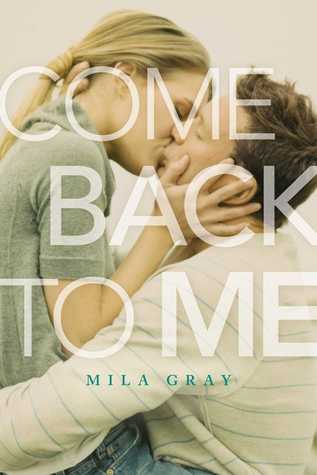 Back of the book blurb:
Home on leave in sunny California, Marine and local lothario Kit Ryan finds himself dangerously drawn to his best friend's sister, Jessa - the one girl he can't have.
But Kit's not about to let a few obstacles stand in his way and soon Jessa's falling for his irresistible charms.
What starts out as a summer romance of secret hook-ups and magical first times quickly develops into a passionate love affair that turns both their worlds upside down.
When summer's over and it's time for Kit to redeploy, neither Kit nor Jessa are ready to say goodbye. Jessa's finally following her dreams and Kit's discovered there's someone he'd sacrifice everything for.
Jessa's prepared to wait for Kit no matter what. But when something more than distance and time rips them apart they're forced to decide whether what they have is really worth fighting for.
A breathtaking, scorchingly hot story about love, friendship, family and finding your way back from the edge of heartbreak.
I love forbidden love. I love love in general, but I'm so cliché in the fact that I really love forbidden love. It's just so much sexier and mysterious and while it never works out very well, it's fun while it lasts and I think that's what has drawn me to this novel. Also, military books and me have a good past together (see: Full Measures by Rebecca Yarros). I am so so so pumped to read this. I heard the sequel was amazing, too!
A Midsummer's Nightmare
by Kody Keplinger
Back of the book blurb:
Whitley Johnson's dream summer with her divorcé dad has turned into a nightmare. She's just met his new fiancée and her kids. The fiancée's son? Whitley's one-night stand from graduation night. Just freakin' great.
Worse, she totally doesn't fit in with her dad's perfect new country-club family. So Whitley acts out. She parties. Hard. So hard she doesn't even notice the good things right under her nose: a sweet little future stepsister who is just about the only person she's ever liked, a best friend (even though Whitley swears she doesn't "do" friends), and a smoking-hot guy who isn't her stepbrother...at least, not yet. It will take all three of them to help Whitley get through her anger and begin to put the pieces of her family together.
Filled with authenticity and raw emotion, Whitley is Kody Keplinger's most compelling character to date: a cynical Holden Caulfield-esque girl you will wholly care about.
OKAY OH MY GOD! I am actually getting chills just thinking about reading this one. If anyone knows me at all, they'd know I've been having an affair with Wesley Rush from The DUFF by Kody Keplinger since 2012, when I first read the masterpiece that is that novel. The DUFF is so important to me. I've read it countless times—I'm not kidding. I'm pretty sure I read it at least five times last year. It is SO IMPORTANT. It's so realistic for high school kids and damn, Wesley Rush is amazing. Plus, Bianca is my go-to when I need a laugh. I am hoping A Midsummer's Nightmare is just as amazing as The Duff and honestly, by the premise, it seems to be promising. FUCK. I'M READY. (I haven't used the f word until now. I needed it. I deserved it.)
Okay, we're finally done! I hope this inspired you to go out and buy these books! Or at least go book shopping for books that you find on your own. Either way, GO BUY BOOKS! SUPPORT AUTHORS! YAY READING. I am so happy about this list. I've bought some amazing books and I cannot wait to start reading them.
Happy Reading!
Love,
The Cosmic Reader